WAS AIDS COVERT GENOCIDE?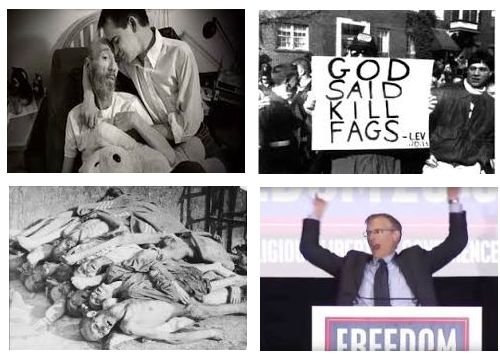 "Within the next 5 to 10 years, it would probably be possible to make a new
infective microorganism which could differ in certain important aspects
from any known disease-causing organisms. Most important of these is that
it might be refractory to the immunological and therapeutic processes."

- Dr Donald M. MacArthur. Director of the U.S. Army Advanced Research Project Agency
Tues, July 1, 1969

[Department of Defense Appropriations, Hearings before a subcommittee of the Committee on Appropriations,
House of Representatives Ninety-first Congress, First Session Subcommittee on Department of Defense Appropriations, H.B. 15090]

---
Most readers do not take the possibility of a man-created AIDS epidemic seriously because they have never seriously looked into it. They simply cannot believe that institutions which they like to imagine as being above-board could be so irresponsible or malicious as to start an epidemic.

They have been lulled with an orchestrated narrative about when and how the epidemic began. They cannot imagine that something on the scale of biological warfare against the country's own citizens could be conducted without someone in a position of authority revealing the fact to them.

Serious journalists, historians and scientists are inhibited by a veil of secrecy in the name of "national security".The questions that they cannot answer are sometimes matters that they prefer not to know. It would imperil their careers if they became too inquisitive. The stability of their worlds would be shaken by information that became too damaging.

What by rights ought to be the major story of our lifetimes has as a consequence been shrouded by silence.

The purpose of this website is to pierce the silence and present the case that the AIDS epidemic was the culmination of a long history of secretive biological warfare research, targeted with intent to create an epidemic among gay men, introduced under a guise of a hepatitis vaccine "study" of unprecedented scope.
A crucial key in taking the allegation concerning AIDS origin beyond the realm of mere speculation is a statistical analysis by the author with assistance from Dr. Alan Cantwell, to show that gay men who contracted HIV in 1970s hepatitis experiments did so at a rate far beyond what could be attributed simply to coincidence.
Listed in the Credits is a Nobel-prize nominated microbiologist with whom I once discussed the statistical analysis. His opinion was that the analysis was not really even needed because it was "manifestly obvious" that the vaccines were contaminated. Far from the mainstream shibboleth that "conspiracy theory" should never be taken seriously, this contrary characterization is probably closer to the real situation. A proposition regarded as "implausible" should actually by rights be regarded as something nearly obvious.
---